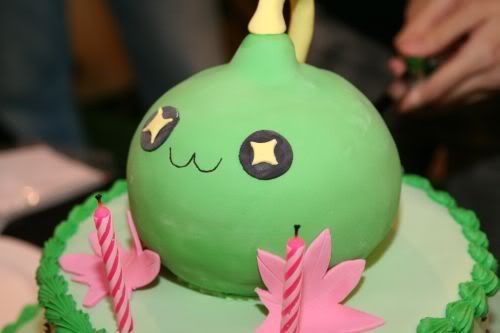 THIS IS DELICIOUS CAKE, I MUST EAT IT

More pictures of the MapleSEA 2nd Anniversary celebration event after the jump.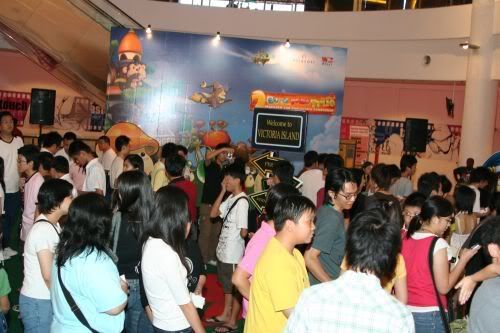 Good turnout for the 2nd anniversary party. It's still on today though, so if you missed out yesterday and Friday, today's your last chance!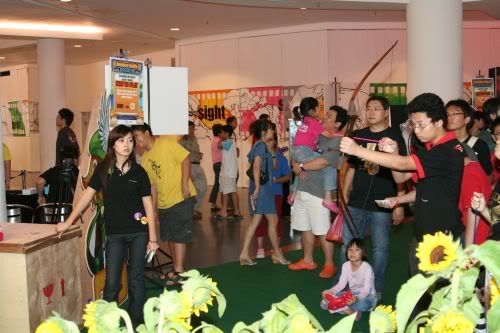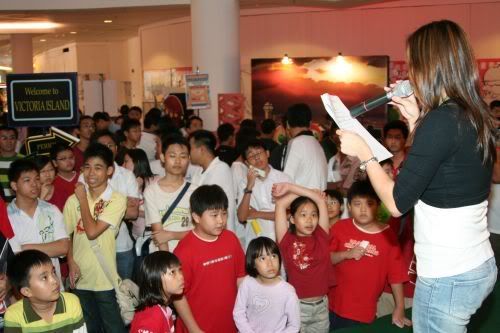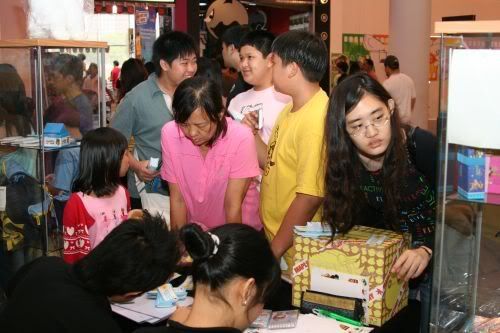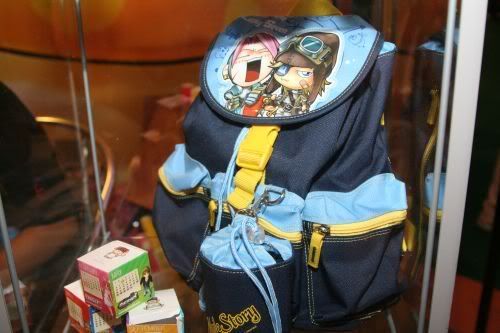 Some of the imported exclusive Maple Story premiums that could only be won through the lucky draws.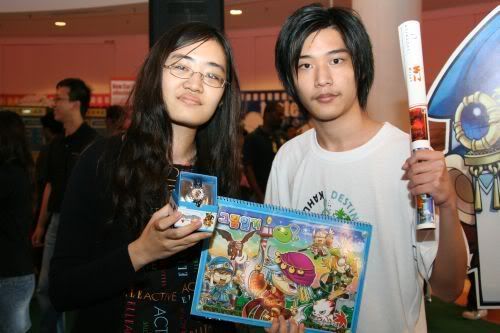 One of the lucky draw winners of the Maple Story watches.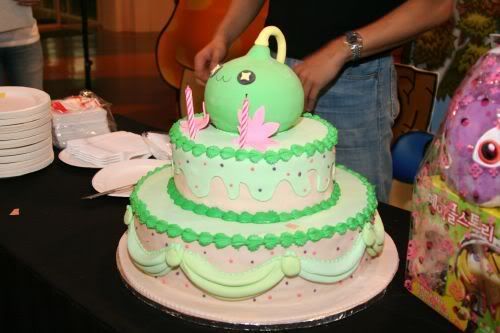 The cake was designed by Liew Jean Wen, a Maple Story player from Malaysia who won the MapleSEA Birthday Cake Design 2007. You can check out the original cake design here.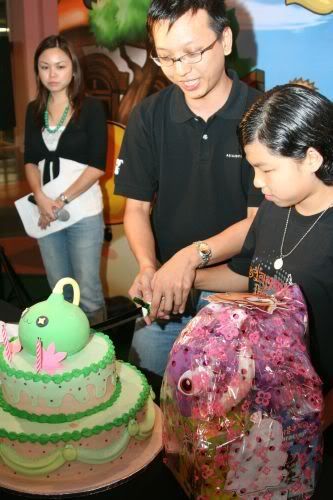 Leon of AsiaSoft Online and Liew Jean Wen, the cake design winner, cutting the cake together.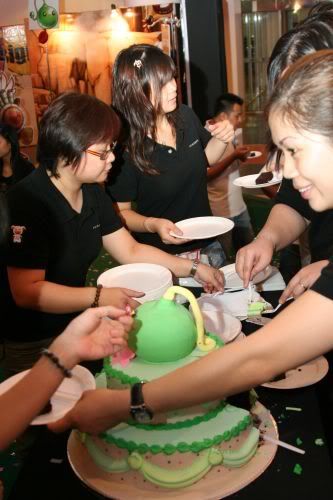 AsiaSoft Online employees busily cutting and handing out cake slices to the event attendees.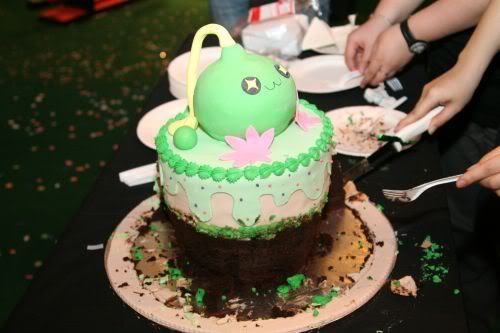 Most of the cake was quickly snapped up.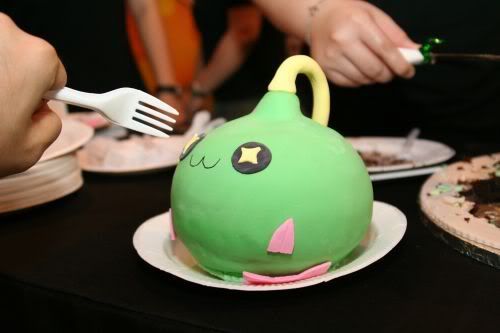 Die green slime! This is payback for all the crap that I had to put up with when I was a beginner! Muahahahahahaha!

(Quite a few people behind me were pleading and going "Awww...don't do it!" when I raised my fork over it. And to think these are the same people who grind thousands of green slimes every day in the game)